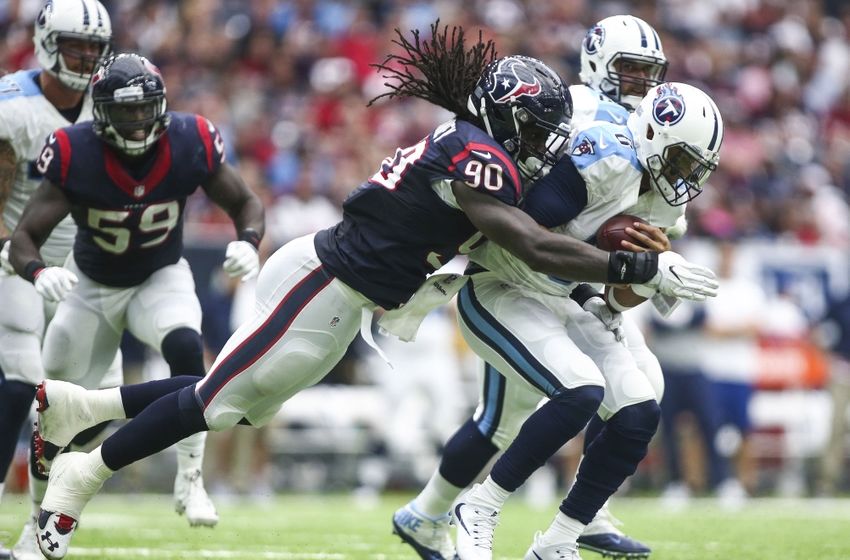 The start of season 40 of the MoF was upon us finally. The Houston Texans after ended last season on a bad note in Cincinatti after a great 2017 campain. Coach Alex has his team ready for another run at the MOF Super Bowl after making some roster updates. Coach Alex " We wanted to be faster on the back side of our Def, especially when we have the Jags, Robinson and the Colts, Hilton to deal with twice a year. We also looked to get younger at key positions. Yes we may struggle for a while, hopefully not but the main goal is for these young guys to earn valuable playing time so when and if we get to the playoffs , they will be ready. The Texans also updated their Offensive line to better the opening of running lanes for the MOF rushing champ, Lamar Miller and the NEW Texans Rb, D. Freeman.
The Texans opend season 40 of the MoF at the Titans and Coach Eddie (childofgod). The Texans decided to use ther 2 headed rushing attack to attack the Titans coverage defense. Geno Smith " Coach belives in Ground and Pound. I just appriciate having both of those gret RBs behind or beside me when I am out on the field. It makes my or our job as Qb's a bit easier". the Texans philosophy this year is to force the other teams to play their syle of game. Lamar Miller " he if teams want to come out in some type of pass coverage def expecting the pass.... more power to you but do not be shocked to see D-Free ( Freeman ) or my self go off. YOu gonna see alot of us in teh backfield together too and we are going to be everyteams torn. Hopefully that opens the passing lanes up for D-Hop ( wr, Hopkins ) and Ful ( wr Fuller ). Hopefully it will be a fun season".
The question that the team really needs to answer is, can they avoid injuries. We shall see.